♛ MOST PROFESSIONAL BROKER – 4.8/5 ★★★★★
Summery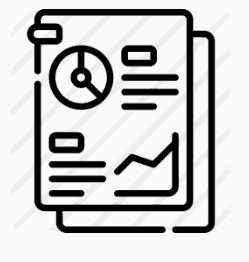 Platform & Features
Open Account
Deposit & Withdraw
Support
Sum Up
Recommended for trader looking for low spreads and MT4 platform and 0 commission
Pepperstone Review – Minimum Deposit Demo and Broker Account Review
Pepperstone is a regulated Australian online Forex and CFD broker, although their platform is available to residents of many countries globally.
Both new and experienced traders will be able to experience Pepperstone's range of trading features plus their award-winning education tools.
But are they the right broker choice for you?
To make up your mind we have put done a full review on the broker to see what they can offer.
With our Pepperstone review you'll be able to find out everything you need to know about the broker, from fees to trading conditions.
Let's get started!
Pros
These are the positive Points for the Broker
Competitive spreads, 0 commission

Great educational resources

Free withdrawals & deposits
Cons
These are the negative Points for the Broker
Demo account expires after 30 days

Does not accept USA or Canadian clients

No fixed spreads offered
Pepperstone Availability
Pepperstone was founded in Melbourne, Australia back in 2010. Their company headquarters continue to be based in Melbourne, however they have offices in China and the United Kingdom.
The great thing about the broker is that nearly anyone can sign up for a Pepperstone account. The only exceptions are if you're a resident of a country that has a volatile political situation or economy.
Or the service may not be available due to different national broker licensing terms. For example, this is probably the reason why Pepperstone is not available to residents of the United States, Canada, Japan and New Zealand.
However, the broker is available in most continents, including Latin America, Africa, Europe, Asia and the Middle East.
This is just an example of the countries where Pepperstone is offered:
Australia

China

Denmark

France

Germany

Hong Kong

India

Ireland

Israel

Malaysia

Netherlands

Russia

Singapore

South Africa

Sweden

Thailand

UAE

United Kingdom
Is Pepperstone Safe or a Scam?
When selecting a broker it's important to choose a broker that is fully regulated and holds licences from respected authorities.

These financial authorities monitor brokers and ensure that they're following strict rules put in place to protect traders from fraud.
By making sure that a broker is regulated, you can protect yourself against unregulated brokers that should not be legally operating. Plus unregulated brokers unfortunately are fraudulent scams, so avoid at all costs.
Luckily, Pepperstone is a regulated broker, and they are licensed by both ASIC (Australian Securities & Investments Commission) and the FCA (Financial Conduct Authority.)
Let's take a close look at their regulation details for their subsidiaries:
Pepperstone Limited deals with users from EEA countries and the UK: They're regulated by the FCA (#68431)
Pepperstone Group Limited covers international and Australian clients: They're regulated by ASIC (#414530)
As part of the regulation rules, Pepperstone must follow strict policies on risk management, audits and staff training. They must also keep client's funds segregated from company funds and let users withdraw their funds.
Additionally, the broker also has Professional Indemnity Insurance provided by Lloyds of London.
We would like to reassure you that Pepperstone is secure and not a scam.
Click the button below to open your first Pepperstone Free Account
Open a Free Pepperstone Account
*Your capital might be at risk
Pepperstone Awards
As part of our review process we always check whether the broker has won any important awards.
This is important because it shows whether the platform has been recognised by industry figures for doing something particularly well.
Pepperstone has won various awards for both their platform and educational tools, which goes to prove why they are so popular with their clients.
They have also won these awards from respected organizations such as the Professional Trader Awards, which also makes their winning titles more impressive.
Let's take a closer look at the awards in more detail:
2019 Best Client Relationship Manager Service -awarded at the Professional Trader Awards
2019 Best Tailored Professional Trading Conditions –won at the Professional Trader Awards
2019 Best Global Forex ECN Broker –awarded at the Best Global Awards
2018 Winner of Best Forex Trading Conditions –from the UK Forex Awards
2017 Voted Number 1 for Educational Materials –Australian Investments Trend Report
Pepperstone Key Features Review
When you find a broker that interests you, it's worth knowing what their key features are. For example, you should know what is their minimum deposit and asset range.
Checking these things will give you a good idea of what to expect from the broker account wise.
Let's see some of Pepperstone's now:
Vantage FX Minimum Deposit: $200
Minimum Trade: from 0.01 lots
Leverage: 1:500 (due to ESMA rules 1:30 for European traders)
Assets: 150+ CFD assets – indexes, forex, crypto, commodities & shares
Pepperstone App: Yes via the MT4/MT5 mobile trading app
Pepperstone Demo Account: Yes
Platform: Mobile, Web, MT4, MT5, cTrader
Click the button below to open your first Pepperstone Free Account
Open a Free Pepperstone Account
*Your capital might be at risk
The main thing that Pepperstone is known for is for offering flexibility, not just with their platform offering but also with their trading conditions.
When the broker was founded, the team behind it wanted to provide flexibility to their clients through low-cost spreads and fast trade execution. They also offer a wide range of trading platforms, from the cTrader and MetaTrader families.
Besides the platform range, the cTrader/MetaTrader also come with the option of additional programs, for example ZuluTrade can be run if you're interested in social trading.
There's also flexibility offered in the trading account types and their low-cost spreads. Currently there are 2 account types offered, either the Razor or the Standard.
The Standard is perfect if you're new to forex trading, whilst the Razor is aimed more at experienced scalper traders.
However, both accounts allow hedging and leverage up to 1:500 (for non EU clients). Plus the minimum deposit for both is $200 which can be paid in one of the following 10 base currencies: AUD, GBP, USD, EUR, HKD, SGD, NZD, CHF, CAD & JPY.
Pepperstone Spreads & Fees
As already mentioned, Pepperstone is known for offering flexibility to traders, and this is also applied to their spreads and fees which are highly competitive.
Currently only variable spreads are applied to all instruments and accounts, of course the spread offered may change a bit based on the account type selected (Standard or Razor.)
Generally thought the spreads remaining pretty consistent across the accounts, the main differences are between the key features. And to keep things transparent there are no mark-ups or extra requotes of any type past the spreads.
Let's take a closer look at the spreads for each of the accounts:
Pepperstone Standard Account
The Standard Account spread is drawn from a selection of 20 liquidity providers. Pepperstone will then choose the finest options and then offer these to their clients.
A typical spread for the Pepperstone Standard account for a EUR/USD pair will range from 1.0 to 1.3 pips. With all the trading taking place via the cTrader or MT4 and MT5 trading platforms.
Most importantly there is 0 commission charged on trades in the Standard account. Instead the fees are built into the spread, which keeps things simpler for clients who are new to trading.
Click the button below to open your first Pepperstone Free Account
Open a Free Pepperstone Account
*Your capital might be at risk
Pepperstone Razor Account
The Razor account is great if you're into scalping and is more suited to experienced traders. Like the Standard account, the Razor account also finds the best spreads by pooling from a selection of liquidity providers.
However, the main difference between the 2 accounts is that the Razor account does add commission. As a result of the commission, the spreads are slightly lower. For instance, on an EUR/USD pair the standard spread will normally be between 0 to 0.3 pips.
All the commissions are charged based on the standard lots traded. Currently the Pepperstone Razor account commission is set at $7 for each round turn on a 100,000 lot unit.
So for example, the commission will be 10% of a standard lot if you choose to trade 0.1 of a lot.
Again all the MetaTrader and cTrader platforms are available for Razor accounts.
Click the button below to open your first Pepperstone Free Account
Open a Free Pepperstone Account
*Your capital might be at risk
What to Trade in Pepperstone
At Pepperstone you can trade 150+ assets including Forex and other instruments as CFD's – which stands for Contract for Difference.
Here's the broker's range of financial instruments available:
61+ forex currency pairs

indexes – trade on the price movement of 14 key stock markets

stocks

cryptocurrencies

commodities – soft commodities also included

currency index CFD's
There are many options to choose from when you decide to trade. Just remember that each instrument group will have their own spread.
All the assets can be traded across the 3 platforms: MT4, MT5 and cTrader
If you're interested in trading cryptocurrency then Pepperstone currently offers 5 cryptocurrencies such as Litecoin, Dash, Ethereum, Bitcoin and Bitcoin Cash. These are all major cryptocurrencies that are well known with investors.
Cryptocurrencies are a very volatile market though, so the chance to trade on their price movement as a CFD rather than owning them removes some of that risk.
Additionally we were also impressed with the 61+ Forex pairings, which is a good amount to work with for any trader. The fact that the broker sources prices from many liquidity providers also gives you access to the best prices as well as low spreads.
Click the button below to open your first Pepperstone Free Account
Open a Free Pepperstone Account
*Your capital might be at risk
How to Use Pepperstone
Pepperstone prides itself on providing flexibility, which is why they offer a range of fast and reliable platforms. You can also decide which trading platform suits your trading needs the best.
Pepperstone also provides a secure client area portal for their users. From here you can manage your personal client account as well as withdraw/deposit funds.
The portal is easy to navigate round and lets you control your account easily. All the options can be selected from the menu panel on the left-hand side of the screen.
The secure client area can be accessed by logging in with your account credentials once you have set up a trading or demo account with the broker.
From the secure client area you can also download the trading platform that you would like to use.
These are the 3 platform types available:
MetaTrader4

MetaTrader5

cTrader
Each of the 3 platforms are very reliable and powerful, plus they are used by many traders around the world. They are free to download and are available for desktop, web, and mobile/tablet use.
Both the MT4 and MT5 have been developed by MetaQuotes, whilst cTrader has been created by traders for other traders. We will take a closer look at these platforms later on in our review.
Social trading is offered via additional channels which work alongside the trading platforms.
For instance, ZuluTrade, Myfxbook, Mirror Trader, MetaTrader Signals and DupliTrade all provide you access to many strategies from some of the world's top traders.
Pepperstone Account Review
There are 2 trading accounts offered by Pepperstone:
Razor Account
Standard Account
The Razor and Standard accounts have some differences, but both accounts offer:
hedging & scalping

the use of EA (Expert Advisors)

news trading

minimum trading size of 0.01 lots

maximum trading size of 100 lots
Plus the accounts both accept the following currencies as base currencies:
AUD, GBP, EUR, USD, CAD, NZD, SGD, CHF, HKY and JPY
Click the button below to open your first Pepperstone Free Account
Open a Free Pepperstone Account
*Your capital might be at risk
When deciding which account to use, keep in mind that if you don't have much trading experience, then the Standard account might be better for you.
That's because there are no commissions charged, instead the fees are built into the spread. So it keeps things simpler in terms of calculating commission costs.
The Razor account though is more suitable if you're a trader with some experience, especially if you're an algorithmic trader. There is commission charged on the Razor account though, but because of this it does offer lower spreads.
If you're of the Muslim faith and require a swap-free account that is compliant with Sharia law, then you can get in touch with the support team to request a Pepperstone Islamic account. The broker does offer Islamic trading accounts, but at their discretion and it's not available in every country.
It's important to think about what suits your trading needs the most when choosing which account to go with.
Pepperstone Demo Account
If you're interested in seeing if a broker is the right choice for you, then the best way is to test using a demo account.
Pepperstone offers a free demo account for their MT4, MT5 and cTrader platforms.
You can use the demo account for 30 days and it comes with $50,000 of virtual funds for you to test trade with.
Using a demo account is a good way to try out various strategies without the pressure of risking real money. Which is ideal if you're new to trading.
It took us about 5 minutes to sign up for the Pepperstone demo account.
You just need to provide your name, email address and create a password. Then you will be redirected to a confirmation page that shows your demo account login name and password. This info will also be emailed to you.
From the same page you can launch the demo account as a WebTrader or download it to your desktop. You're then ready to start using and testing the platform.
Click the button below to open your first Pepperstone Free Account
Open a Free Pepperstone Account
*Your capital might be at risk
Pepperstone Education
If you want to learn more about trading, Pepperstone has a great education offering that has been recognised and awarded.
The broker offers live webinars, trading guides and detailed lessons. There is also a guide on how to use the MT4 platform.
Lessons cover all the essentials that you need to know about forex and CFD's, including technical analysis and common market terms.
Most importantly they also have a section on risk management so that you can develop a successful risk management strategy.
If you're not new to trading, you may be interested in the live webinars that Pepperstone regularly schedules with guest speakers. It's also possible to watch past webinars that have taken place.
No matter your level, you can always learn something new with these resources.
Pepperstone MT4 & MT5 Review
The MetaTrader4 and MetaTrader5 are both offered by Pepperstone as platforms, and they are a popular choice for many forex traders. But what makes them so popular and what are the differences between the two?
Well both offer great technical analysis features. For instance the MT4 lets you build your own EA's (Expert Advisors) for automated trading, plus there are 85 indicators installed for your use.
There's also live charts, news updates and price quotations so you can keep up with the latest market developments. It also doesn't matter about your skill level as the MT4 has a user-friendly interface that can be customised to suit your needs.
The MT5 is the latest offering from MetaQuotes and is the more powerful of the MetaTrader platforms. It comes with advanced features including the latest indicators and tools. It also has faster processing times.
However, the interesting thing about the MT5 is that you can also net and hedge your positions on the platform. The MT5 is also considered to be easier to use and grasp, so it's ideal if you're new to the MetaTrader platforms.
Both the MT4 and MT5 formats are available for Windows, Mac, iOS and Android mobiles/tablets plus as an online WebTrader.
Pepperstone cTrader Review
The other trading platform that Pepperstone offers is cTrader. cTrader which has been designed by Spotware, was created with trader's needs in mind.
That's why the platform aims to get the right balance in functionality, which makes it perfect for both experienced and new traders.
Although the platform has been designed to mimic a professional trading environment, its interface is simple-to-use and easy to navigate.
It also comes with educational videos and a good range of inbuilt indicators.
For risk management, there are also trade analysis tools which can help you to estimate your strengths and weaknesses.
Like the MT4/MT5, cTrader lets you customise the platform and develop your own Expert Advisors.
Currently cTrader is available for desktop use on Windows, and for mobile/tablet use for iOS & Android.
Pepperstone App
The Pepperstone MT5, MT4, cTrader platforms are all available as a mobile trading app.
Using a mobile app is a great way to keep trading from wherever you may be. It allows you the freedom to manage your trades easily.
All you need is an iOS or Android smartphone/tablet and you're ready to download app for free onto your device.
The platform apps can all be found in the Apple and Google Play stores.
Click the button below to open your first Pepperstone Free Account and get the App
Open a Free Pepperstone Account
*Your capital might be at risk
Pepperstone Trading Tools
In addition to the trading platforms, Pepperstone also offers additional trading tools to help traders develop their investment strategies and manage their risk.
The trading tools are available for either the MetaTrader or cTrader platforms.
These are the tools you can use:
Smart Trader Tools

cTrader Automate

Autochartist

API trading

VPS hosting
As well as trading tools, Pepperstone also offers social trading tools. Social trading is a great way to improve your skills and learn from other professionals.
Incase you're interested, Pepperstone offers these social trading features:
ZuluTrade

Myfxbook

Mirror Trader

MetaTrader signals

Duplitrade
How to Open a Pepperstone Account
To begin trading, you'll need to have a client account with Pepperstone.
There are just a few steps to follow, and we found the whole process to be fairly fast.
The first step to take is to sign up for a live trading account with the broker.
Click the button below to open your first Pepperstone Free Account
Open a Free Pepperstone Account
*Your capital might be at risk
When you're on the account registration page you need to provide your name, country of residence and email address. You'll also need to create a password that's secure, which you'll need to log in to your account with.
You also need to select which trading account type you want, so make sure that it's set to 'individual'.
When this is done, you'll be able to access the Pepperstone secure client area. This is the portal where you can manage your account, but before you can begin trading, you have to complete the final verification steps of the sign up process.
You'll need to provide answers for the following areas:
Personal Details

Trading Preferences

Employment & Income

Declaration

ID Verification
Personal Details
Under the personal details you need to add your full name, telephone number, date of birth and full address. You'll also be asked to set up a security question that only you will be able to answer, for example what is your Mother's maiden surname?
Trading Preferences
The next step is to choose which trading platform and account you would like to use.
So you must select the platform you want: MT4, MT5 or cTrader.
Then you can select the leverage amount that you want to trade with on your account. The leverage can always be adjusted later on if you wish.
On the same page you need to also select which trading account you'd like – so Standard or Razor.
Then you need to pick which base currency you would like your account to run in. There are 10 to choose from including AUD, GBP, USD, EUR, CAD,SGD, JPY, NZD, HKD and CFD.
Once you have chosen everything, just reconfirm your account password to move to the next step.
Employment & Income
The next step is to answer some questions about your income and employment status. These questions have to be asked by Pepperstone as part of their regulation rules.
All regulated brokers need to know the source of funds for trading accounts to protect against money laundering and fraud. The broker will also check from these answers whether you have the financial means to trade.
You'll need to answer 6 questions on financial topics. For example, the source of your funds, your annual salary and which industry you work in. You just need to select from the pre-selected answers provided by Pepperstone.
The broker will also ask you about your previous forex trading experience for risk management purposes, so they can understand if you're new and need some guidance.
Declaration
From here you just need to read and confirm the broker's declaration regarding the account terms. Take some time to read the small print so you're aware of all the terms.
Pepperstone ID & Account Verification
The last step is for you to upload a copy of documents that confirm your identity to the client portal. To meet regulation requirements, all regulated brokers must verify your identity to protect against fraud.
This is why Pepperstone must verify your account before you can begin trading properly.
To start you just need to take a photo of your documents and upload them to the secure client area following the instructions shown.
These are the documents required:
A passport or driver's licence that features your photo on it

A recent credit card statement or utility bill that shows your current address
It's important that both sides of your ID are uploaded as this is required by the verification team.
When everything is uploaded you just need to wait for support team to approve and verify your documents.
Pepperstone aims to do this within a time frame of 4-8 hours.
Whilst you wait you'll be able to fund and access your account, you just won't be able to request fund withdrawals till the verification is complete.
Pepperstone Deposit
To start trading, you'll need to add funds to your account so that you have money to open positions with.
Because Pepperstone has many clients from around the world, they have a range of payment methods that you can use to make the deposit with.
These are the listed payment methods:
Credit/Debit Card – MasterCard or Visa
Domestic wire/bank transfer
International wire/bank transfer
e-wallets which includes Skrill, PayPal & Neteller
POLi
BPay – for Australian transfers
Union Pay
Pepperstone does not charge any fees if you make a deposit.
Click the button below to open your first Pepperstone Free Account
Open a Free Pepperstone Account
*Your capital might be at risk
It's worth checking though whether your payment provider or bank charges any transfer or conversion fees that you should be aware of.
For security reasons, your name that's registered to your account should also be on the payment method, otherwise the broker may reject the funds.
To make the deposit of funds you just need to log in to your account to access the secure client area. From the menu to the left-hand side click on the tab that says 'Funds'.
From the funds window click on 'Add Funds'. You then need to select the payment method you'd like to use and follow the steps shown on the screen to complete the payment.
For most of the payment methods like e-wallet of BPay, the funds should be showing in your account instantly. However, bank/wire transfer funds can take a few days to show in your account.
Pepperstone Minimum Deposit
When depositing your funds it's good to be aware that you have to meet the minimum deposit requirement.
This is the minimum amount of funds that you need to add to your account in order to start trading.
For Pepperstone's Raw and Standard accounts, the minimum deposit amount is $200, or the equivalent in your selected base currency.
Once the deposit has been made and the funds are showing in your account you're ready to start trading.
Click the button below to open your first Pepperstone Free Account
Open a Free Pepperstone Account
*Your capital might be at risk
Pepperstone Withdrawal Review
We were impressed that Pepperstone does not charge for withdrawals, especially when many forex brokers do normally apply a fee.

The fact that there's also a range of payment methods available for withdrawals is ideal if you're looking for flexible payment options.
Plus, as a fully regulated broker, you can be reassured that Pepperstone will let you withdraw your funds when you wish. You just need to make sure that your account has been verified first.
Pepperstone Withdrawal Process
One thing to check when choosing a broker is to see how their withdrawal process works, so you can withdraw your funds when you want.
The good thing to know about Pepperstone is that there are 0 withdrawal fees. So there are no charges applied when you want to withdraw your money.
Ideally you should select the same payment method for the withdrawal that you made the deposit with. So if you deposited your account via PayPal let's say, you should select PayPal as the withdrawal method too.
To request the withdrawal, you just need to be logged into the secure client area where you can control all deposit and withdrawals directly from your account.
When you're in your account area, click on the 'Funds' tab from the menu on the left. Then click on the tab that says 'Withdraw Funds'. From here you'll be able to enter the withdrawal amount and confirm the request.
The request will then be sent to the support team who'll approve the withdrawal. It's important that your account has been verified otherwise they might reject the request!
To view your withdrawal status, go to the Funds tab in your client area. From the Funds tab, you need to click on 'History' and then on 'Withdrawals'. Here you can view all withdrawals as well as their latest status.
If your withdrawal request is sent before 07:00 in AEST time, the request will be dealt with on the same day. If it's received after this the request will be processed the next business day.
Once the request has been confirmed, the withdrawn funds will be sent back to you. If they're returned via bank/wire transfer it can take from 3-5 business days for the funds to reach you. Methods like e-wallets and credit/cards are generally faster.
Pepperstone Contact Details
If you have any questions about your account or need support, you can always contact the Pepperstone customer support team.
Currently the customer support team can be reached 24/5, from Monday to Friday
They can be reached the following ways:
The live chat can be accessed from the broker's homepage, or directly from your account in the client area.
If you wish to get in contact via email you can reach them using this email address: [email protected]
They also have 2 phone numbers, a toll-fee line for Australia, plus an international phone number for residents of other countries.
Alternatively, you can also message the broker from their contact page online. You just need to provide your name and email address, type your message and submit. Pepperstone aims to respond to all messages within 24 hours.
We ourselves tested the customer service by getting in touch with a team member using the live chat function.
After a wait of around 10 seconds we were connected to a team member who was polite and managed to answer our question quickly. Very impressive customer service!
Pepperstone Conclusion
To conclude our review, we have to say that Pepperstone is a very respected forex broker that does offer a lot to their clients.
We were very impressed with the amount of awards that they've won from industry figures, plus that they're upfront about fees and spreads.
Although they many not have their own self-developed trading platform, they do offer professional platforms such as the MT4, MT5 and cTrader. All great platforms that come with the use of Expert Advisors and analysis tools.
So if you're interested in using an EA or being able to customise your platform, all of the broker's platform options would be able to offer that.
Plus there's the free demo account for the MetaTrader and cTrader platforms, which is a good way to see if the broker is the right choice for you. Remember though that the demo account will expire after 30 days.
If you open a live trading account though, you can request to set the demo to non-expiry.
We also liked that the spreads for both the Standard and Raw account are competitive and that the Standard account is commission free. Commission is charged for the Raw accounts, but it is fair and the lower spreads compensate for that.
It doesn't matter whether you're new to forex, or a professional trader, Pepperstone could be a great choice to help you expand your trading knowledge.
Click the button below to open your first Pepperstone Free Account
Open a Free Pepperstone Account
*Your capital might be at risk
Here you can find all the other forex trading platforms we have personally test and reviewed