♛ BEST PLATFORM – 4.8/5 ★★★★★
Summery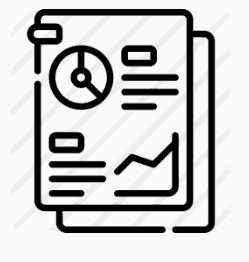 Platform & Demo
Open Account
Deposit & Withdraw
Support
Sum Up
Recommended for trader looking low minimum deposit and user-friendly platform.
IQ Option Review – is IQ Option a scam?
Welcome to our IQ Option review. Here is all you need to know about the leading online broker IQ Option.
With our IQ Option review you can learn, how to open an account with IQ Option, the IQ Option App and its key features. Besides that we will also look at the free IQ Option demo account.
We will also go through the opportunities to trade Forex, CFDs and cryptocurrency with one of the major online brokers around.
IQ Option is well-known for being an affordable broker and offers the lowest minimum deposit on the market. The minimum deposit is only $10!
As well as having the lowest minimum deposit, IQ Option has become popular thanks to its easy-to-use platform and incredible mobile App. These points will be looked at in more detail in the rest of this IQ Option broker review.
To trade Forex you need to open an account with a secure and regulated broker. IQ Option is one of those and holds valid regulation licences which means they're legally allowed to operate.
Let's see some further details about them now.
Click here to open your first IQ Option trading account.
*Risk warning: Your capital might be at risk
Pros
These are the positive Points for the Broker
Only $10 minimum deposit

User-friendly platform
Cons
These are the negative Points for the Broker
No MT4 integration

High Spreads
IQ Option Availability
IQ Option has grown to become a very popular online broker with the platform now available to traders in 30+ countries worldwide. The broker was launched in 2013 and they started out by offering only binary options, but they've now become one of the leaders for Forex&CFDs trading.
Currently the broker is available across most of Europe and the EEA including Luxembourg and the United Kingdom.
The broker IQ Option is also currently not offered in the following countries: Australia, Canada, Israel, Iran, Palestine, Russia, Sudan, Syria, Turkey or the USA.
However it is open to traders in countries such as South Africa, UAE, Saudi Arabia, Kuwait, Qatar, Latin America and India.
Regarding Asia, it is very mixed to where the platform is available. For example, it's accessible in the Philippines, Singapore, South Korea, Thailand, Hong Kong, Indonesia, Malaysia, Laos and Vietnam.
But it's important to remember that IQ Option is not allowed in Asian countries like China, Japan and North Korea.
So before you start trading, it is a good idea to make sure that the broker is available in your country first.
Is IQ Option a Scam?
When discussing online trading and the opportunity to make money, people should ask themselves – is IQ Option a scam broker or a regulated broker?
This is why before starting any trading, you should check to see if a broker is regulated. We'll now take a look at this in this review.
IQ Option is a Cysec regulated broker, registered under the company name IQ Option Europe. Its license number is Cysec 247/14 which means that it's safe and secure to trade with.
If you are a trader based outside Europe and the EEA, IQ Option is registered to a sister company names IQ Option Ltd. and they hold a regulation licence from the Seychelles Financial Services Authority (FSA).
Because IQ Options is a regulated broker, they also hold licences from other financial authorities. For this review we took a look and you can see the list below.
The broker's further regulations:
United Kingdom: Financial Conduct Authority (FCA) number 670182
Italy: Consob licence number 0008204/15
Spain: CNMV number 3867

France: Regafi licence number 75119

Netherlands: registered with the Authority for the Financial Markets (AFM)

Estonia: registered with the Finantsinspektsioon

Czech Republic: regulated and reviewed by ČNB
IQ Option Key Features Review
IQ Option uses a very simple and intuitive trading platform. It's the perfect choice for beginners and also for more experienced traders.
We have explained on our homepage about the importance of a good online trading platform and why it's key to find one that fits your trading skills.
There are also many key features that make IQ Option very attractive to potential traders. Especially their minimum deposit and minimum trade costs. Let's have a look at some of them now:
IQ Option Minimum Deposit: $10/£10/€10
Minimum Trade: $1
Leverage: up to 1:30 for European traders/ 1:1000 if outside Europe
Assets: 100+ (CFDs, Forex, ETF, Cryptocurrencies, Stocks, Commodities)
IQ Option App: Yes
IQ Option Demo Account: Yes
Click here to open your first IQ Option trading account.
*Risk warning: Your capital might be at risk
The main attraction with IQ Option for a lot of beginners is that you can start trading with a low minimum deposit. It's the only broker where it's possible to start with just $10.
This fact combined with the minimum trade of only $1 allows new traders to test the platform with a very low risk.
Another important factor in forex trading is the leverage. IQ Option is one of those brokers where it's possible to set up a different leverage for every trade.
What to Trade in IQ Option
There are more than 300 different assets listed for trading with this broker, all available on the trading App too. This financial instruments offered include: Currencies, Indices, ETFs, Indexes, Commodities, Stocks and Cryptocurrencies.
In particular, their crypto trading offer is quite interesting because IQ Option has been one of the first brokers to introduce crypto trading back in 2017.
They have a large cryptocurrency selection to choose from on the IQ Option Platform which includes: Ethereum (ETH), Ripple (XRP), Bitcoin (BTC), Litecoin (LTC), Dash (DASH) and Bitcoin Cash (BCH).
The IQ Option crypto offering is well balanced because all the major coins are listed, but there's also some of the more unknown ones featured such as Tron (TRX) and ZCash (ZEC).
When we looked at the stock assets, there is over 170 on offer, all covering a wide range of industries from technology to banking. A good sized selection for any investor to choose from.
How to use IQ Option
The IQ Option platform has a very user-friendly interface which is fully interactive, so all the key features are included on one screen.
In this review we tested the platform ourselves to see exactly how it works.
The first thing to do is to select the asset which you want to trade. Do this by clicking the plus (+) symbol on the top bar.
From there each trader has the opportunity to choose between a big list of Crypto, Forex, CFDs and stock assets. From this list you can select which asset you want to invest in.
After choosing, you'll need to set up the levels of stop loss and take profit plus leverage.
You should also consider the amount to trade plus whether to buy or sell. To do this go to the column on the right side of the screen. From there it's possible to select the minimum trade which starts from $1.
Finally, to open the position you just need to click on 'sell' or 'buy'. These buttons are also on the right-hand side of the screen, with 'sell' in red and 'buy' in green.
From the top bar of the screen, it's possible to control the opened trades. You can close them manually at any time.
Trading with this broker is very simple. Everything you need is featured on one screen, you can also view the market analysis and video tutorials towards the left side of the screen.
If you're not an expert trader, watching some tutorials to learn how to trade and use the platform is useful to do. We'd also recommend using the free demo account version that is offered to all users.
The demo account has all the same features and design as the normal platform, so it's a good way to get used to the screen layout.
Doing these thing can help you to avoid some basic mistakes and optimize your chance to be profitable.
IQ Option Demo Account
Click here to open your first IQ Option trading account.
*Risk warning: Your capital might be at risk
When you open an account with the broker IQ Option, you can also decide to practice trading using the IQ Option demo account.
Here is the review for the IQ Option demo account!
A demo account is a trading account where it's possible to trade with virtual money. It's the best option for traders who want to practice their strategies without risking funds.
So if you make a loss in the demo version, the money lost is just virtual money, but of course this means that all profits made are virtual too.
IQ Option offers the opportunity to use a demo account for free and without any first deposit required.
You can also use the demo account via the IQ Option App format.
The balance in the IQ Option demo account is $10.000 and the minimum trade is just $1, so you can trade for as long as you need! The customer support team will topup the virtual money when the funds run out.
If you have a live trading account alongside the IQ option demo account it's easy to switch between the two accounts.
Just click on your balance panel that is in the upper corner on the right. A panel will open showing all your accounts including the demo version. Just click on an account to select the one you want to open.
Trading CFDs on Football Teams
Just before the beginning of the 2018 Worldcup in Russia, IQ Option introduced the possibility to trade stocks in some of the biggest football teams in the world.
All the trades are made through CFDs and can be found on the demo account and App too.
The football teams included are Manchester United, Lyon, Juventus, Borussia Dortmund, Lazio S.S.C. and A.S. Rome.
You can find the football team assets by searching in the search bar on your trading page. There you can select the product and see the overview of each team.
Football has always been one of the main sports in the world, and this new product has attracted even more traders than before.
Cryptocurrency Trading in IQ Option
*Risk warning: Your capital might be at risk
IQ Option has been the first broker to introduce cryptocurrency trading. In 2017 when Bitcoin boomed, it was possible to invest in Bitcoin and other major cryptocurrencies on the website.
Now a trader can buy crypto through CFDs, and there is the chance to trade them with other normal currencies such as American Dollar, Euro, British Pound, Australian Dollar, Yen, etc.
Besides Bitcoin there's also Ethereum, Litecoin, EOS and others featured.
When trading these kinds of assets, the maximum leverage is 1:5 because of their high volatility. However, the spread is on the average with the normal currency assets.
It's possible to trade cryptocurrency with real money in the trading account and also in the IQ Option demo account and App.
An interesting offer the broker put on the market was a Token that every trader could buy to use for their daily trading activity. Or they could just hold the token for speculation and wait for it to hopefully grow in value.
Of course, if you're not used to trading cryptocurrencies, you can always train yourself and do some tests using the demo account where all the crypto assets are available.
IQ Option Education
IQ Option has a good education offer to help you learn about forex and trading.
The offer is not structured like other brokers in the forms of Webinars, Live-Trading or e-books. Instead they have many video tutorials on a wide range of subjects.
Known as the IQ Option trading hub, the video education has many categories of lessons available. Menu sections include videos on CFD trading and Fundamental Analysis, there are also many videos explaining the platform features.
What caught our attention though was the Market News category videos, which feature the latest global market news. Besides just retelling the news, the videos look at how top financial companies react to changes.
Learning how others react to market events, can help you to understand what to do when trading during a volatile period. All useful lessons to know that can be applied when investing.
Any new videos will be highlighted on the menu section.
Another education tool is a free blog where information and strategies are shared and reviewed. This can help you to learn more about forex trading, whether you're a beginner or not.
All the most important topics present in trading are explained in this free educational blog.
The main topics discussed in the blog are:
Trading Strategies
Technical Analysis
Indicators
Candlestick
As well as that, don't forget the chance to trade with the demo account which is a great learning tool.
IQ Option App
IQ Option is considered one of the most technologically advanced trading platforms. It's also been one of the first brokers to launch its own mobile App with a demo account integrated.
The IQ Option App is available for Android and iOS.
We have tested the App and we can say on this review that it is the best trading App in the market. In fact the trading App won the 2017 Award for Excellence during the 'Communicator Awards'.
When industry experts recognise that a product is good, it really confirms that the App is respected and of high quality.
You can download it directly from the broker's website or from the Apple or Google Play stores.
Having a trading App is very useful for everybody because it allows you to trade 24/7 from any place. So there's no need to be sat all the time in front of your laptop, when you can trade with just one click on your mobile.
IQ Option Mobile Version
If you want to trade from your smartphone without downloading the trading App, it's possible to access the online platform via your mobile.
The broker IQ Option has a very good mobile version to open an account real or demo and trade with. To access the mobile version it's just necessary to click on the green buttons on this page using a mobile device.
You can tell that you're on the mobile version because the interface adapts perfectly to your mobile screen. Also the website URL website address has an "m" at the beginning.
Trading with the mobile version is exactly the same as trading with the web version. The real account and demo accounts are the same. The available assets and market hours are the same too.
On top of that, it offers flexibility because you can trade from any location you are and at anytime you want.
Click here to open your first IQ Option trading account.
*Risk warning: Your capital might be at risk
How to Open an Account
Click here to open your first IQ Option trading account.
*Risk warning: Your capital might be at risk
Opening an account with IQ Option is very simple and fast, as you can read in this review.
You just need to fill the sign up form with some standard details such as name and email address. Then you need to click on the big green button saying 'open an account for free'.
Yes, you read correctly, to open a trading account (real and demo) is for free!
You can also sign up directly with the broker using your personal Facebook or Google details.
To sign up you just need to fill the form with your name, email and password, then in less than 1 minute, you'll have your new trading account.
The second step is making the first deposit. A deposit is the money that will fund your trading account.
The minimum deposit on the App and web version with IQ Option is just $10, so it's really accessible for everybody.
However, if you want to open an account to just try the IQ Option demo account, it's possible to open a free account without depositing funds. It's only when you want to start 'real' trading that you'll need to make the minimum deposit.
For further instructions of how to make a deposit with IQ Option, please head to the section in this review called 'IQ Option Deposit'.
To make sure that the deposit is made successfully, it's important that your account is verified first. Let's read more about that on the review.
Account Verification
After your account is opened, your account must be verified by the broker. This must be done for legal purposes and to fulfil regulation requirements.
It helps IQ Option to check that your account really belongs to you and helps to prevent fraud.
Once your account has been reviewed and verified you'll be able to start trading. The process starts during the signing up stage when you'll receive an email from IQ Option.
This email will contain a unique confirmation code so that you can validate your email address. You may also be asked to confirm your phone number. (It's also possible to skip this step and come back to it later, just click on where it says 'Skip' towards the bottom of the page.)
The verification process requires you to submit 2 personal documents to the broker so that your identification can be verified.
Documents can be uploaded directly on the platform or through links provided in the sign up email.
One document needs to be a Proof of Identity (POI) so a valid driving licence/passport would be suitable
The other document needs to be a Proof of Address (POA) so a bank/utility bill showing your current address
Once your account has been reviewed and verified you will be able to trade and make withdrawals on your account.
Should you have any issues with the verification process please get in touch with the IQ Option Customer Support. They will be able to help you with any questions.
Click here to open your first IQ Option trading account.
*Risk warning: Your capital might be at risk
IQ Option Deposit
Click here to open your first IQ Option trading account.
*Risk warning: Your capital might be at risk
To start trading, it's necessary to make a deposit. Every broker requires it so that your account has funds which you can use to trade with.
As mentioned before in this review, IQ Option offers one of the lowest minimum deposits on the market at $10.
That's a great amount if you don't want to deposit too much or have a limited trading budget.
The $10 minimum deposit keeps trading open for everyone.
It is also possible to select your currency when you carry out the first deposit. So you can make the deposit in any currency which will then be converted to the currency of your choice.
For example if you are in South Africa, you will be able to make the deposit in ZAR which you can choose to be converted to USD.
However please note that the currency can only be set once during this initial deposit.
After that you cannot adjust the set currency on your trading account. So make sure that you have selected the right one before completing the payment.
To make the deposit, the broker has different payment methods you can use:
Credit/Debit card: Visa, Mastercard or Maestro
Wire/Bank transfer
e-wallet: Skrill, Neteller or Webmoney
Local bank transfer
The fastest options are with credit card or one of the electronic wallets. A wire transfer usually takes 4 working days.
There are also no deposit fees charged by the broker!
IQ Options Withdrawal
With IQ Option it is simple to make a withdrawal on your earnings. You can also have the money returned to the original payment method you made the deposit on.
When it comes to processing withdrawals, IQ option is one of the fastest in the market.
The customer support team will review the request for security reasons, mainly to check that you're the person that really made the request. These reviews are usually completed within just 1 working day.
If the deposit was made with a credit/debit card you may be asked for some further ID by the team to prove that you are the card owner.
However, no withdrawals can be approved unless your account has been verified! So make sure you have provided the correct documents before making the withdrawal request.
The minimum amount you can withdraw starts from $2 and up. If you want to withdraw less than $2 get in touch with the customer support team for help.
The maximum amount you can withdraw daily is $1,000,000.
There are also no withdrawal fees charged by the broker.
The only time a fee might be applied is if you make a withdrawal back to your original credit or debit card that the deposit was made on.
The broker processes the withdrawal as a 'refund' – so only the original deposit amount can be withdrawn back onto the card.
Anything that exceeds that amount must be withdrawn to an e-wallet or by bank transfer. The bank transfer option will charge a $31 fee.
Apart from that though the withdrawal process is free from fees and easy to do. You can check the status of your withdrawal anytime by checking your 'transactions history'.
IQ Option Contact Details
Over the years IQ Option has grown so much, not only in Europe but also internationally. As a result they've added many languages to their platform. This means that you can have your account available in one of the following languages:
English

German

Spanish

Italian

French

Portuguese

Norwegian

Danish

Indonesian

Chinese

Polish

Arabic

Hindi
Just get in touch if you have any questions about the broker, IQ Option demo account, IQ Option App or any other topic.
The customer support team is helpful and happy to assist with any questions.
At the bottom of every trader account, there's a customer service phone number or a live chat available in every language. The broker also has an online help guide that covers a lot of common topics.
Conclusion IQ Option Review
To sum up the IQ Option review it's clear that this broker is perfect for many types of traders.
The fact that it's possible to start trading just with $10 and open very small positions from $1 is great if you have a smaller trading budget to spend. Plus it's very easy to understand how much money is involved in a single trade without the calculation of lots or mini lots.
It's also helpful that the platform is modern and user-friendly with everything located on one trading screen, and as you have read on our IQ Option App review, this feature is one of the highest rated in the market.
The education offering is also impressive with many videos covering various topics. However, if you're looking for live webinars as part of the education offering, you may not be satisfied with watching only video tutorials. Still, we were impressed with the quality of the videos and the fact that new ones are added often.
Finally, the opportunity to use the IQ Option demo account for free to train and build confidence with the platform makes it a good opportunity for everybody. Whether you are new to trading or an experienced trader.
Click here to open your first IQ Option trading account.
*Risk warning: Your capital might be at risk
Here is an review on how to choose the best forex broker for beginners, their demo account and trading App: https://tradingonlineguide.com/best-forex-trading-platform/