♛ BEST AMERICAN PLATFORM – 4.7/5 ★★★★★
Summary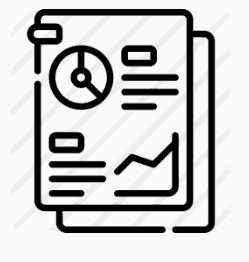 Platform & Demo
Open Account
Deposit & Withdraw
Support
Sum Up
Recommended for American Traders looking for copy trading and social trading
*62% of retail CFD accounts lose money
eToro USA Review: Demo Account, Social Trading and Copy Trading
Watch out America, there is a brand new crypto-exchange platform waiting for you!
eToro USA has been launched by eToro to make sure that USA residents have access to the best, specialized platform available for their investing needs.
We want to tell you more about it in our latest eToro USA review.
Cryptocurrency has been a big topic for years, and it's getting more popular for people looking to learn how to get involved themselves.
There are many crypto brokers to choose from online, but one of the main ones is eToro which was launched back in 2006.
eToro is famous for being the leading social trading platform, as it allows millions of members worldwide to share and improve their knowledge. eToro USA will also offer a big selection of social features for users to try out.
In this review you'll learn everything you need to know about the eToro USA platform, as well as the minimum deposit and withdrawal methods.
Let's get started!
Click here to open your first eToro USA trading account.
*62% of retail CFD accounts lose money
Pros
These are the positive Points for the Broker
Available in USA

crypto exchange platform
Cons
These are the negative Points for the Broker
No CFDs available

Slow account verification
Is eToro USA a Scam?
Due to eToro's distinct platform layout compared to other online brokers, it's possible that some people may believe that eToro USA is a scam.
This is not the case- eToro USA is a fully regulated and genuine broker to use.
In other words eToro USA is 100% legit!
To be classed as a regulated broker, eToro USA must be registered to an official regulating authority. The regulation authority makes sure that correct practices are followed to protect investors.
For American users, eToro USA is regulated by the Financial Crimes Enforcement Network (FinCEN) and with other relevant state-level regulators. This regulation means that eToro USA is not a scam.
It is only unregulated brokers that pose a threat with scams and fraud.
Where is eToro USA Available?
Currently, eToro USA is available to residents in the following states:
Alabama, Alaska, Arizona, Arkansas, California, Colorado, Connecticut, District of Columbia, Florida, Georgia, Idaho, Indiana, Iowa, Kansas, Kentucky, Maine, Maryland, Massachusetts, Michigan, Mississippi, Missouri, Montana, New Jersey, New Mexico, North Dakota, Ohio, Oklahoma, Oregon, Pennsylvania, Rhode Island, South Carolina, South Dakota,Texas, Utah, Vermont, Virginia, Washington, Wisconsin and Wyoming.
The platform is also available in the U.S. Territories of: Northern Mariana Islands and the United States Minor Outlying Islands.
As this is the first phase launch of eToro USA, it's likely that more States will be added to the list of availability in the near future.
Please note that any U.S. Residents who live outside the USA will not be able to use the American version of the platform, but has to registers on the normal eToro platform.
eToro USA Available in America
Due to SEC regulation requirements, eToro was not available in the USA.
The great news is now that those regulations have been fulfilled, eToro USA is finally available in America!
Launched in 2019, eToro has created an exclusive platform for traders in the U.S. that is called eToro USA.
The eToro USA platform is similar to the European one in layout. It also has many of the same social features which U.S. investors can use.
One difference is that the eToro USA platform will focus only on cryptocurrency. So it will act as a cryptocurrency exchange where users will be able to buy and sell a number of cryptos.
You will also be able to store cryptos with the eToro USA digital wallet. Later this year they plan to add real stocks for trading and extra assets to the platform.
This exciting news for the launch of the U.S. platform was summed up by Yoni Assia, the eToro CEO, who said:
'For the first time, Americans can collaborate with other crypto traders when making buying and selling decisions.'
eToro USA Key Features
There are many features that make eToro USA a good choice for crypto investment. Let's go through some of them now:
eToro USA Minimum Deposit: $50
Minimum Trade: $25
Copy Trading: Yes
Social Trading: Yes
Assets: Currently only crypto (offer varies by State)
Cellphone App: Yes
Demo Account: Yes, with $100,000 of virtual funds
Click here to open your first eToro USA trading account.
*62% of retail CFD accounts lose money
One of the main features of eToro USA is that it aims to keep trading open to everyone. The main goal of the platform is to keep it user-friendly and simple to understand.
This means that traders of all levels will be able to easily use the platform. It is a pretty intuitive design that is very accessible.
Social trading is another great feature of eToro USA, as the platform is considered to be similar to a social media platform for users.
For instance, users can share their investment knowledge with others via this social trading.
Social trading also means that you can follow what other users are doing, which is why eToro USA offers a unique CopyTrader tool. This tool lets you copy automatically the trades of other experienced traders.
There's also a free demo account plus an eToro USA App available to users. This is a perfect option for people who want to practice investing and have access to their account on the go.
Read more information about the demo account & the app in the rest of this review below.
eToro USA Copy Trading
One of the main features of eToro USA is their CopyTrader feature.
This gives members the chance to copy the same investments of other users in the eToro USA social community. It's a great way for beginners to start investing if they don't have much experience.
To start using the tool, click on the 'Copy People' button on the platform main page.
The Copy People page will let you search through all the various investors and their investment portfolios. The page will also show an investor's latest activity, investment history and risk allowance.
When you finally see an investor that you wish to copy, just select the copy button that's shown in the profile.
The copy feature will then automatically carry out the trade of the person you have chosen to copy. It can also evenly distribute funds to equal the investor's portfolio.
This copy function is one of the unique social features of eToro USA which separates itself from other brokers. The social newsfeed also lets members discuss market topics with other users.
Click here to open your first eToro USA trading account.
*62% of retail CFD accounts lose money
eToro USA Demo Account
Click here to open your first eToro USA trading account.
*62% of retail CFD accounts lose money
The free demo account offered by the broker is a great feature available to all users who sign up to eToro USA. They also offer $100,000 of virtual funds in the demo account portfolio for users to play and test with. The virtual funds will be showing in your 'virtual portfolio' when you click on the 'Portfolio' button on the main page.
The demo account is a great way to learn strategies and practice investing without risking real money. New users can try investing the virtual funds whilst educating themselves about the platform. It's a great way to check out whether you like the broker or not.
To switch between the virtual portfolio and your real portfolio accounts, click on the button that has 'real' or 'virtual' on it in your control panel to select which one you want to use.
How to Open an Account
In order to open an eToro USA account, there a few simple steps to follow. First, you'll need to provide your email address and a few contact details such as home address and phone number.
Click here to open your first eToro USA trading account.
*62% of retail CFD accounts lose money
Next you will need to fund your account with money so you can start investing. Funds can be sent to your account via online banking or with wire transfer.
Once the funds have been deposited, you'll be able to start trading cryptocurrency on the platform.
To read further information with instructions of how to deposit funds, please see the post called 'eToro USA Deposit' below in this review.
After initial funds have been deposited the final step is account verification. On eToro USA it's important that each new account is verified to keep the platform and accounts secure. It is also legally required to meet regulation requirements.
When your account has completed the verification process, you'll be ready to access the full advantages of the eToro USA platform. To verify your account you will need to upload 1 proof of identity -(Driver's License/State ID), and 1 proof of address -(Bank Statement/Gas-Electricity or Water Bill). The documents can be directly uploaded via the platform or app.
Once both documents are uploaded, the verification process will begin which can take up to a week to complete. You will receive an email notification when verification is finished. Should there be any issues with the documents the verification team will reach out to you via email.
Once verification is finished your account is open & ready to fully use.
How to use eToro USA
eToro USA uses a very user-friendly, web-based trading platform which means it doesn't require any download or desktop installation. It's quite simple to start using the platform and the account. Once the account has been set-up and the initial funds have been deposited, investing can begin.
The user control panel is located to the left-hand side of the platform landing page. Here you can manage your account settings, trades, deposits, withdrawals and portfolio. To start investing click on the button in the control panel that says 'Watchlist'. Here you can see an overview of the crypto market as well as any investments already made.
On the watchlist you can edit and add the cryptocurrencies that you're interested in following. You can also monitor the cryptocurrency price and market value. If you wish to invest there is a buy button next to the crypto company name, click on the green button that has 'buy' on it. A pop-up window will appear where you can select if you want to buy or trade the crypto, plus how much funds you want to invest. Click on the blue 'Open Trade' button to complete the process.
Alternative Way To Trade
Another way to trade is to click on 'Trade Markets' tab from the control panel. On the one page will be listed the Featured Cryptocurrency Markets, Crypto Coins and the Managed Portfolio options.
Click on the option you like, for example let's say you select the Cryptocurrency Market option of XRP (Ripple). You'll be redirected to the Ripple investment page where you can see the eToro USA social newsfeed for Ripple, market stats and the coin value charts. If you wish to invest, click on the green 'buy' button that will let you order or buy the crypto.
The more you use the platform, the more familiar it will become. It's also possible to switch between the real trading portfolio and the virtual trading portfolio if you have the demo account running. The virtual trading portfolio is the same layout as the real one, so it's a great way to get used to the platform without investing real money.
See below for more details about the eToro USA demo account.
eToro USA Deposit
As mentioned in the 'how to open an account' section in this review, users need to deposit initial funds to their account so that they can start investing. Funds can be deposited via wire transfer or online banking.
Once the first deposit is made, future deposits may be needed to top up the account. Deposits can always be made with the 'deposit funds' tab on the eToro USA main platform page. Please see the following steps of how to make an online bank or wire transfer deposit.
To Deposit With Online Banking
To send funds via online banking, click on the 'deposit funds' button shown on the eToro USA platform. There you can select how much you want to deposit, the minimum deposit is $50 and is restricted to $10,000 of deposits each day.
Once the selection is made you'll be sent to a secure payment service which is endorsed by your bank. Then just select your bank and provide your online banking details via the secure payment service.
When you have your online bank account connected to eToro USA, the website will direct you back to the eToro USA platform. From their you can choose your linked bank account and finish the process.
To Deposit With Wire Transfer
In order to deposit via wire transfer, clink on the 'deposit funds' button on the eToro USA homepage. From there select wire transfer and read the instructions shown on the page. You will also receive an email with a copy of the instructions.
Click here to open your first eToro USA trading account.
*62% of retail CFD accounts lose money
eToro USA Withdrawal
It's good to know how to make withdrawals on your eToro USA account so that you can withdraw your money once you have begun to earn profits on your investments.
The minimum withdrawal amount is $50, which means you can only withdraw amounts of $50 or more, not $30 for instance.
Another good thing to remember is that eToro USA does not charge a withdrawal fee. The withdrawal fee is 0! However, please check with your bank to check if there will be a fee charged for accepting the transfer.
You can make a withdrawal at any time by clicking on the 'Withdraw Funds' button on the platform homepage, but note that the following conditions need to be met:
Your account must be verified

Your account needs to be in a good standing
If the above conditions are met, which they most likely are, the withdrawal request will be processed. Process time for withdrawal requests is up to 1 working day.
Once everything is complete you'll receive an email notification once the withdrawal is processed by eToro USA.
Please note that online bank transfers can take up to 3 working days to receive the funds, and wire transfers can take up to 7 working days.
eToro USA App
eToro USA also offers a cellphone app to its users that's available for free download for iOS and Android devices. Users can download directly from the Apple Store or Google Play.
The user-friendly app lets you access the cryptocurrency market 24/7.
Using the app is a great way to manage your portfolio without having to be in front of your laptop. As well as letting users buy and sell crypto on the move, the app also provides continued access to the social trading feeds.
If you have an eToro wallet with coins stored in it, the app is also fully integrated with the wallet. So you can access the wallet easily via the app menu.
It also comes with all the same analysis tools and charts as the online platform version. That's why we'd recommend to download the app so you can access all the eToro USA trading formats.
Additionally, when any changes are made to your portfolio, all changes will be automatically synced to all devices, whether it's your cellphone or laptop.
Cryptocurrency eToro USA
Examples of the cryptocurrency available to invest in on eToro USA
The eToro USA platform will allow users to invest in and exchange the following cryptocurrencies:
Bitcoin and Bitcoin Cash

Ethereum and Ethereum Classic

Litecoin

EOS

XRP (Ripple)

Stellar

NEO

Dash
eToro USA has stated that more cryptocurrencies will be added throughout the year. As well as the platform, the broker is also launching a digital wallet to go with it.
This will allow American users to be able to use the eToro USA wallet directly from their account.
The eToro USA digital wallet will let users receive and exchange crypto, as well as store and convert multiple crypto coins. The first coins that will be available in the wallet include:
Bitcoin/BTC
Litecoin/LTC
Bitcoin Cash/BCH
Ripple/XRP
Stellar/XLM
Ethereum/ETH
Contact Details eToro USA
To contact eToro USA customer support, they have a team available 24 hours from Monday to Friday.
So should you have any questions or issues you can contact them directly with their online ticket system.
Additionally, they also offer a 'Help' button on the platform page. From here you can search for answers to the most commonly asked questions in the eToro USA help center.
Questions include that topics that cover everything from account to trading topics.
Although it's simple to contact customer the customer service team, sometimes it can take a short while to receive a reply.
This is why the eToro USA help center is a great way of finding out information quickly.
Conclusion
If you have been wondering about investing in the cryptocurrency market as well learning some new investment strategies, then eToro USA could maybe be the best broker for you.
With so much interest in cryptocurrency trading, it's no surprise that many Americans are looking to invest for themselves. We think eToro USA has everything you need to get started and is a good choice for many people.
The main highlight is the social network and copy trading features as this is what eToro USA is well-known for. Plus the social newsfeed where you can share investment news is a great educational tool, it's good to share knowledge, otherwise how can we improve ourselves?
The news that eToro USA will seek to add real stocks and further assets to the platform during the year is also something to look out for.
This info will be great news for people also looking to invest in stocks as well as crypto.
By using the free demo account and analysis tools, you can see whether trading crypto is right for you. All these tools provided by the broker are to help you become a better investor. Remember there is no obligation to carry on using the demo account, if you find that the platform may not suit your needs.
However, we were very impressed with the demo account and the high amount of virtual funds it came with. A good amount to test investing with.
So it's entirely up to you whether you feel ready to sign up with them or not. However, if you have the money to invest and you're looking to get started in the world of cryptocurrency, then eToro USA is a good platform to choose.
Click here to open your first eToro USA trading account.
*62% of retail CFD accounts lose money
For info about other forex broker for beginners please follow this link.
Disclaimer: eToro is a multi-asset platform which offers both investing in stocks and cryptocurrencies, as well as trading CFD assets.
Please note that CFDs are complex instruments and come with a high risk of losing money rapidly due to leverage. 75 % of retail investor accounts lose money when trading CFDs with this provider. You should consider whether you understand how CFDs work, and whether you can afford to take the high risk of losing your money.
Cryptocurrencies are a highly volatile unregulated investment product. No EU investor protection.
Past performance does not guarantee future results. Trading history presented is less than 5 years and may not suffice as basis for investment decision.