♛ BEST TRADING PLATFORM – 4.8/5 ★★★★★
Summary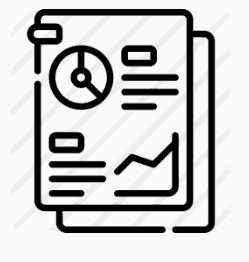 Platform & Demo
Open Account
Deposit & Withdraw
Support
Sum Up
BDSwiss review – is BDSwiss a scam?
If you're searching for an efficient and user-friendly trading platform to invest with, BDSwiss could be the broker for you.
We have received a lot of emails asking for a BDSwiss review and to see if it is a scam or a legit broker. So we have finally put together this review!
In this guide you can read about this broker, its benefits, the demo account and how to make a withdrawal.
This review will also take a thorough look at the broker's professional trading platform.
Read this BDSwiss review to learn more info about the broker. Many other traders interested in forex trading have already done, some have then opened a trading account with BDSwiss.
For now though, let's get started!
Click here to open your first BDSwiss trading account.
*Your capital might be at risk
Pros
These are the positive Points for the Broker
0 commissions

Professional platform with low spreads
Cons
These are the negative Points for the Broker
Slow support service

Missing some cryptocurrencies
BDSwiss Availability
BDSwiss is a global online broker that is available in many countries. Currently it is offered across Europe and the United Kingdom. It's also available in Australia, New Zealand, the Middle East and Latin America.
The broker is also allowed in Asia, but it's important to know that there are some Asian countries where it isn't available. Countries where the broker isn't allowed include China, North Korea, Japan and Indonesia.
However the good news is that the broker has been reviewed and is available in other Asian countries such as India, Malaysia, Thailand, Vietnam, Hong Kong and Singapore.
As for the USA and Canada though, unfortunately BDSwiss is not available for residents there presently.
Is BDSwiss

a Scam or Safe?
When you start trading, one of the most important things to do is to open an account with a secure broker.
To make sure that your broker is secure, they must be regulated with an official regulation authority. This ensures that the broker follows the correct industry standards put in place to protect users.
A regulated broker offers safety and security to traders, so you don't have to be worried about fraud or scams. It is the unregulated brokers that you need to stay away from!
BDSwiss is regulated by the following regulating authorities:
CySEC, the main authority regulation in forex&CFDs trading. Its license number is no. 199/13 and has the registration no. HE 300153.
FSC (Financial Services Commission of Mauritius). License no. C116016172 and company registration no. 143350
We can guarantee you that BDSwiss is a trustable and regulated broker in our review. Most importantly it is not a scam.
Trading with this broker is secure and you don't risk any financial scam or fraud.
BDSwiss Awards
We always like to examine whether a broker has won any awards at all. It's important because it shows if a broker has excelled in any area, which has been recognised and awarded by industry experts.
BDSwiss has won 3 very impressive awards which are proudly mentioned on the broker's homepage.
These are the awards that BDSwiss has received so far:
World Finance Awards: 2019 Winner for Best Trading Conditions
Mobile Star Awards: 2018 & 2019 Award Winner for Best Trading App
Forex Global Awards: 2019 Award Winner for Best Trade Execution
These are all quite impressive wins for BDSwiss, and we must say that we think they are fairly deserved.
For 'best trading conditions' it's true that BD Swiss does not charge a deposit or withdrawal fee, plus they offer very competitive spreads on assets, so this accolade is well-deserved.
The BDSwiss trading app is also very well-designed with the trader fully in mind, so it does not surprise us that it has won the award for two years in a row.
BDSwiss Key Features Review
When compared to other leading online brokers, BDSwiss is one of the most recent brokers to be established.
It was founded a few years ago in 2012 and has become one of the leaders in forex trading and crypto trading.
Let's review at the main features that make BDSwiss a leading broker choice for users:
BDSwiss Minimum Deposit: $200
Minimum Trade: 0.01 lots (This broker operates also in MT4)
Leverage: up to 1:30 in Europe / 1:400 outside Europe
Assets: 250+ (CFDs, Forex, ETFs, Indexes, Cryptocurrencies, Stocks & Commodities)
BDSwiss App: Yes
Demo Account: Yes
Trading Webinars: Yes
Click here to open your first BDSwiss trading account.
*Your capital might be at risk
As well as these key features, the broker provides a very professional trading platform called MetaTrader4 or MT4 (we'll talk more about this later in this BDSwiss review). They have also recently provided the MT5 platform as well for their traders. For now though we'll focus on the MT4.
The MT4 is an online trading interface which can be used either offline or online. It's possible to download it directly from your BDSwiss account for use on your personal computer.
You can also use the mobile version available for iOS and Android. The MT4 App can be easily found in every App Store.
Many professional traders use it and BDSwiss is one of the brokers offering it.
Another very important feature of this broker is the minimum trade. Trading with this platform allows you to trade very small sizes.
The minimum is 0.01 lots which gives you the opportunity to minimise the risk of your trades. This is great news for traders because you can open more positions which helps to spread and manage the risk.
The last key feature to mention is the amount of assets that BDSwiss has on offer.
There are currently more than 250 different assets to trade with which offers a great amount of choice to its users. In 2017, BDSwiss also introduced crypto trading to its platform.
What to Trade in BDSwiss
In BDSwiss, it's possible to trade in different CFD assets and financial instruments.
Some of the instruments include traditional ones like Currencies, Indexes, Commodities, Stocks and Cryptocurrencies.
Here is a full asset overview:
125 currency pairs

32 index

32 commodities

68 Stocks

72 cryptocurrencies
Another important feature of BDSwiss is that it's possible to trade many assets at the same time.
Let's see now how to open an account with this broker following our review.
How to use BDSwiss
Once you've logged into your account and are on the trading platform, you can see that navigating around the platform is very easy. Everything you need is in the top right corner where you can see your name.
In the center of your dashboard, you can find your trading accounts. Here is the demo account plus the real forex trading account.
To start making real trades, you will need make the first deposit in order to start trading.
BDSwiss Trading Platform Review
When it comes to trading though, we wanted in this BDSwiss review to check out it's platform to see how it functions.
BDSwiss uses a very professional interface which lets you trade directly in the platform or with the MT4 software. Let's see now how to trade forex in BDSwiss.
In both cases to open a position, you need to follow the same steps.
It's important to mention here that this broker has the same leverage for every position you open. It's possible to set the leverage directly on your dashboard before starting to trade.
The maximum leverage is 1:400 for international traders outside Europe & 1:30 for European traders.
The broker offers also Halal trading accounts.
As you can see from the picture, shown in the left sidebar are all the assets you can choose from.
You just need to select the one you want or just search for it in the top search bar.
Once you have found and selected the asset, you can open the position. It's always a good idea to open the chart first by clicking on 'chart', so you can have a better overview of that market's trend.
To open a position you need to select the volume in lots as you can see highlighted by the red square in the picture above.
Afterwards, you can set up the stop loss and take profit parameters just under the red and green buttons.
Finally, you can open your position by clicking on sell (the red button) or buy (the green button).
Once your trades are opened, it's possible to see an overviews of them in the 'open positions' area at the bottom of the page.
Listed at the end of each position, there's an 'X' symbol. Just click on this if you want to close your position manually.
All the time we have used this platform, we have never had bugs or platform problems, showing how the broker is not a scam.
BDSwiss Demo Account
When you open a trading account with BDSwiss, you can find a demo account in your dashboard.
Offering a demo account is a very important feature of every broker.
The broker offers a free demo account to all new traders. Thanks to this everybody can learn how to use this trading platform. It's a good way to practice trading and to grow confidence in using the platform.
The demo account has $10.000 of virtual funds available to practice trading with.
There is also the chance to trade in all the assets available as you would find with a real trading account.
This tool is very useful for beginners who don't have a lot of experience. With a demo account, it's possible to try out and practice all the different trading strategies available.
You need to remember that trading with a demo account means using virtual money. So on a demo account, you can't lose any real money.
However you must remember that because the profits are not real, you cannot make a withdrawal of real money.
Click the button below to open a free demo account without any deposit required.
*Your capital might be at risk
BDSwiss Education
BDSwiss also offers free webinars and live-trading sessions. Which is a key feature that separates it from other important brokers.
This means that the broker teaches to all interested traders how to trade. These online trading classes are open to all traders.
The classes deal with various topics, from the basic concepts of forex to the more advanced trading strategies.
Many of these classes are totally for free.
This is a great learning opportunity for traders without much experience. Learning from experts provides the chance to learn how to trade better.
Every class is less than 30 minutes long, so you won't need to spend all day learning.
With the webinars, BDSwiss also offers live-trading sessions.
In a live-trading session, there is an expert trader showing how to trade live in real time. You just need to log in to your account and sign up for the next session.
Usually, they are done during very important situations affecting the market, such as the American elections or Brexit.
Also, this feature is very useful because it gives the opportunity to learn and copy in real time trades that are opened by professionals.
Click here to open your first BDSwiss trading account.
*Your capital might be at risk
BDSwiss Binary Options
A lot of people still associate the name of BDSwiss with binary options. As you have read in this BDSwiss review, the broker does not offer that product since April 2018.
If some brokers are still offering them in Europe, please avoid them because it's a scam!
After the new ESMA regulations came into place in 2018, which banned binary options in Europe, all the regulated online trading platforms removed binary options from their product lists.
BDSwiss has removed binary options from its platform before a lot of other brokers, instead focusing more on Forex&CFDs. This shows how serious the broker has become about protecting traders.
So to avoid all the scams around the web, avoid unregulated brokers and binary options!
BDSwiss Cryptocurrency Trading
Like all the best brokers on the market, BDSwiss also introduced the opportunity to trade cryptocurrencies as CFDs.
In 2017 the broker added between its assets these new cryptocurrency trades:
USD/BTC
EUR/BTC
USD/ETH
EUR/ETH
USD/LTC
EUR/LTC
BTC/GBP
BTC/JPY
Click here to open your first BDSwiss trading account.
*Your capital might be at risk
Besides these there are also many more. These are the acronyms for the American Dollar, Euro, Bitcoin, Ethereum and Litecoin. For example USD/BTC is US Dollar against Bitcoin.
The broker offers the opportunity to trade them with all the major normal currencies in the world (British Pound, Yen, Australian Dollar, etc.).
To find these assets you just need to look in the assets list for the category 'crypto' and in there will be the full list of them.
Another very interesting point about BDSwiss is that it's possible to make a deposit and withdrawal directly using Bitcoin.
BDSwiss Metatrader 4 Review
BDSwiss supports 2 different trading platforms: one is its own web version and the other is Metatrader 4.
Their own trading platform is available on the web or via the trading App. It is very simple to use.
To open a position you need to select a market, decide to buy or sell, set the amount of money to invest then select a take profit and stop loss level in the 'advanced section'. After this has been completed you can finally open the trade.
For the Metatrader 4 version, you need to connect your BDSwiss trading account with the MT4 by entering your ID Number and Password.
Once that is done, you'll be able to trade directly in the MT4 platform.
You can select the lots, leverage, take profit and stop loss plus control all the trades directly from the MT4 App or Desktop application.
It's not possible to make a withdrawal directly from your MT4 account, but you need to login to your BDSwiss account and request the withdrawal from there.
BDSwiss Forex Signals
BDSwiss provides free forex signals to its clients. To receive them you just need to open a trading account with BDSwiss and then log in.
There are a lot of scam signal providers on the internet, but when it's an official broker offering them, it's a reason to be sure they're not a scam.
Click here to open your first BDSwiss trading account.
*Your capital might be at risk
Once you are in your trading dashboard, at the bottom there is a list of forex signals available.
It's possible to find the entrance price, the stop loss and take profit there. You can also see the stats for the previous signals.
This is an important point in this BDSwiss review because the broker provides help to traders for free. The signals can be tested in the demo account too, so there is no pressure to use real funds to test them.
In this BDSwiss review we also wanted to mention its mobile App. This is because the broker has launched its new mobile App for forex trading and crypto trading.
The App has a very user-friendly interface and with just a few steps it's possible to open and close a position.
The App can be downloaded directly from every trader account and it works perfectly for Android and iOS devices.
From the App, it's possible to make a deposit and a withdrawal too. However, the best bit is that it's totally free to download and use the App.
With today's busy lifestyle, it's a fact that most people can't spend a lot of time in front of their laptop. Whereas trading with a mobile App allows you to trade from whatever place you may be.
This is another point showing that the broker is not a scam and is a legit online broker when they have developed free trading Apps to assist their clients.
How to Open an Account
Opening an account with BDSwiss is incredibly easy.
Click here to open your first BDSwiss trading account.
*Your capital might be at risk
First, you'll need to sign up to create an account with the broker. To make it easier for you, you can also sign up by clicking on the green button above.
The BDSwiss sign up process is quite fast, you just need to provide some personal info such as name and phone number.
Next you need to enter your email and password that you are going to use to log in with.
Finally, you just need to agree with the general Terms & Conditions and click on the 'submit' button.
The process is very simple and fast, in less than 1 minute you'll have your BDSwiss account.
It is free to sign up for a BDSwiss account and you don't have to make a deposit to open a trading account.
Remember that it's also possible to log into your account without needing to deposit funds. However, if you want to start making trades you'll need to deposit the minimum amount required.
Please see further in this review the section called 'BDSwiss Deposit' to learn more about the minimum deposit and how to make one.
One other important thing to note is that to deposit and make withdrawals, your account must be fully verified. Let's have a look now at how to do this.
Account Review and Verification
As a regulated broker, BDSwiss requires you to have your account verified. This is needed not only to fulfil legal purposes but to also ensure client protection. It also helps to prevent scams and fraudulent accounts.
You'll need provide a fully scanned copy document of 1 Proof of Identification (POI) and 1 Proof of Address (POA) to become verified.
A POI could be: A valid Passport, Identity Card or Driving License
A POA could be: Credit Card/Bank statement or a Utility Bill
If you have any questions about the process at all, feel free to reach out to the customer support team at anytime.
The last step is that BDSwiss will conduct an appropriateness test. This is done to also help client protection and to see how much trading knowledge a user has. So it's important to answer the questions as truthfully as possible.
In order to start trading from your account, you will need to make the first deposit so that your account has funds for you to trade with.
It's easy to make deposit with BDSwiss using one of the following methods:
Credit Card- Visa or Mastercard
Skrill or Neteller
Bitcoin and Ethereum
Bank / Wire Transfer
Prepaid cards
Local payment methods
BDSwiss is one of the first brokers that lets you make a deposit with cryptocurrencies. Currently, the broker accepts Bitcoin, Ethereum and Bitcoin Cash.
(Click here if you want to learn more about cryptocurrency trading).
The fastest way to deposit is with credit card or by using one of the Moneybookers. Making a deposit by wire transfer takes usually 4 working days.
To make the deposit go to the 'My accounts' section on your trading dashboard. Select the account that you wish to make a deposit in and click on the 'Deposit' button.
Next enter the desired amount and the payment method to finish.
BDSwiss Minimum Deposit
Most people think that to trade forex you need to have a lot of money, however, the minimum deposit with BDSwiss is only $200.
This combined with the minimum trade of just 0.01 lots gives you the opportunity to open many positions whilst investing only a small part of your trading budget.
For the convenience of users, you can make the deposit in the following currencies:
USD($) EUR(€) GBP(£) PLN(Zł) DKK(Kr) SEK(Kr) CHF(Fr.) & NOK(Kr)
You can select your preferred currency when you open your account.
Please note that the currency amount needs to be equivalent in value to the $200 minimum deposit.
Click here to open your first BDSwiss trading account.
*Your capital might be at risk
BDSwiss Withdrawal
In case of withdrawal, it's possible to receive the money back on the same payment method used to make the deposit.
Should you want the withdrawal funds sent to a different payment method, you just need to communicate it to the broker.
To complete the withdrawal and receive your money, it usually takes from 3 to 5 working days.
To make the withdrawal go to the 'My accounts' area on your dashboard, select the account you wish to make the withdrawal from and click on the 'Withdrawal' button.
Apart from wire/bank transfer withdrawals, there is no minimum withdrawal amount. For wire bank withdrawals though, a $10 fee is charged for any wire withdrawals under $100.
For other withdrawal methods, if the withdrawal amount is $20 or less, a $10 fee will also be applied.
BDSwiss Withdrawal Fees Review
Besides the general no minimum withdrawal amount, there are also normally no withdrawal fees applied by the broker. They will be processed free of fees.
However, there are some exceptions:
if you haven't traded the deposited amount at least once

or if you have more than $100 in your account and wish to withdraw less than $100.
If one of these situations happens, the broker will apply a $10 fee to process the withdrawal.
BDSwiss Contact Details
In case of questions about the platform, how to make a deposit or a withdrawal, BDSwiss has a good support team ready to answer any queries.
It's possible to get in touch with the broker via phone, by email or with the live chat option.
The support service is available 24/7 and they are fast in answering queries.
So should you want any more broker or regulations info to show how the broker is not a scam, feel free to get in touch.
The languages are another important factor when deciding a broker.
BDSwiss offers a large selection of languages for customer support. There is also the option to have the trading platform in your own original language.
Here are the languages available:
English

German

French

Italian

Spanish

Dutch

Danish

Finnish

Norwegian

Swedish

Polish

Russian

Czech

Greek

Hindi

Malaysian

Portuguese

Filipino

Romanian

Chinese

Korean
Conclusion BDSwiss Review
At the end of this BDSwiss review, we can say that the broker has one of the best forex trading platforms and has received very good feedback from many users. A lot of traders with different levels of experience have signed up to the broker, again showing that the broker is not a scam.
The facts that it's possible to start trading with just $200 in small 0.01 lots is appealing if you're looking to open multiple trades whilst not investing too much.
The fact you can trade either with the web version or the BDSwiss App is a bonus if you are looking for flexibility.
If you are looking for a broker which is not a scam, which offers a professional platform like MT4 and a very large choice of assets, this could be the broker for you.
Finally, the opportunity to follow free educational courses and live-trading sessions can be a very big advantage for everyone, whether you are a novice or experienced trader.
Click here to open your first BDSwiss trading account.
*Your capital might be at risk
Here an overview on how to choose the best forex broker for beginners and their reviews: https://tradingonlineguide.com/best-forex-trading-platform/